Scholarships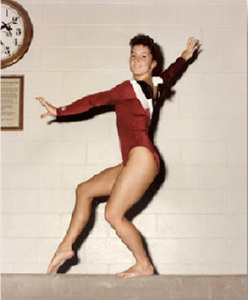 Maureen (Duffey) Russo Courageous Athlete Scholarship Is presented to the female student athlete who has exhibited extraordinary perseverance and courage during the pursuit of athletic excellence at Hudson High School. The award is named in memory of Maureen Duffey Russo, Class of 1987, who passed away on December 15th gymnastics, track and field, soccer and cheerleading. She went on to Springfield College, where she became Captain of the gymnastics team and competed at the National level. She was a tremendous role model for everyone because of her intensity and dedication as a s student athlete. Although battling cancer twice, Maureen displayed courage, perseverance, enthusiasm, dedication, determination and leadership each day of her all too short life.
Maureen (Duffey) Russo Courageous Athlete Scholarship recipients:
2008—Meghan Carter
2009—Melissa Tobin
2009—Taryn Anastas
2010—Amanda Dicenso
2010—Bethany Chave
2011—Cammie Brunelle
2011—Michelle Anastas
2011—MacKenzie Malloy
2012—Lindsey Palatino
2012—Emma Lambert

2013—Kara Knights
2013—Andrea Fahey
2014—Sabrina Sanford and Alexandra Boisvert
2015—Marie Braga and Theresa Guidotti
2016—Gabrielle Russo and Samantha Johnson
2017—Olivia Smith
2018—Ava Sandford
2019—Kayla Rodrigues
2020—Lydia Beatty

How to apply:
If you are a Hudson High School Senior athlete who displays courage, perseverance, enthusiasm, and/or leadership and you would like to apply for a scholarship, contact your guidance counselor for an application.
WANT TO SUPPORT OUR SCHOLARSHIP PROGRAM? MAKE A TAX DEDUCTIBLE DONATION TODAY.
MAKE A DONATION