2018 HPV-Related Cancer Summit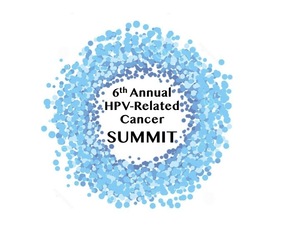 Friday, November 30, 2018
Courtyard Marriott
75 Felton Street

Marlboro, MA
$75 registration fee
This event for all medical and oral health providers will offer presentations on all things related to HPV: oral health providers' role in cancer prevention, current cervical screening guidelines, vaccination as cancer prevention, anal cancer screening and more. The day will also include an "Ask the Expert" Roundtable lunch. Breakfast, Lunch, and Continuing Education Credits are included.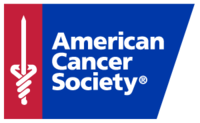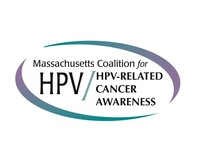 Registration is open. Click here.

Exhibitors and Sponsors are also welcome. Email Kelly@TeamMaureen.org

for more information or to inquire about exhibiting or sponsoring.
---
Summit Goals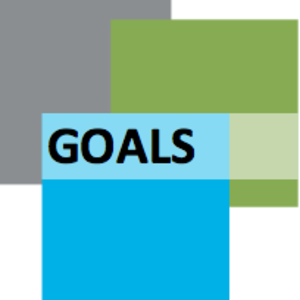 To increase understanding of the HPV disease burden

To bring together providers who vaccinate with providers who treat HPV-related cancers

To highlight current early detection and screening guidelines/recommendations for HPV-related cancers that have such tests

To present and discuss the most current research on different HPV-related cancers and treatments, as well as innovative projects and strategies to reduce HPV-related cancer

---
| | | |
| --- | --- | --- |
| | 8-9:00am | Exhibit Hall open Registration and breakfast |
| | 9-9:10:00am | Welcome—Eileen Lind, CPNP, RN, MSN; Founder of Team Maureen |
| | 9:10-9:30am | HPV: A Personal Story—Jill Seaman, HPV- Related Cancer widow |
| | 9:30-10:15am | HPV: From Disease Burden to Prevention—Sarah Feldman, MD, MPH |
| | 10:20-11:05am | Oral HPV: an Update—Alessandro Villa, DDS, MPH, PhD |
| | 11:05-11:50am | Risk-Based Cervical Cancer Screening—Rebecca Perkins MD, MSc |
| | 12:00-12:50pm | Ask the Experts Roundtable Lunch |
| | 1:00-1:45pm | A Guide to Anal Dysplasia—Ami Mulanti, MD |
| | 1:50-2:35pm | Immunotherapy and HPV—Sara Pai, MD, PhD |
| | 2:35-3:20pm | HPV Vaccination in MA and Beyond—Rebecca Vanucci, MPH |
Southern NH AHEC is an Approved Provider of continuing nursing education by the Northeast Multistate Division (NE-MSD), an accredited approver of continuing nursing education by the American Nurses Credentialing Center's Commission on Accreditation. 5.0 contact hours.

Activity Number: 1247

The Southern NH Area Health Education Center, accredited by the NH Medical Society, designates this live activity for a maximum of 5.0 AMA PRA Category 1 Credit(s). Physicians should claim only the credit commensurate with the extent of their participation in the activity.

Dental/Hygienists: 5.0 professional hours of continuing education offered through Brigham and Women's Hospital.

For other professionals: 5.0 professional hours of continuing education.
---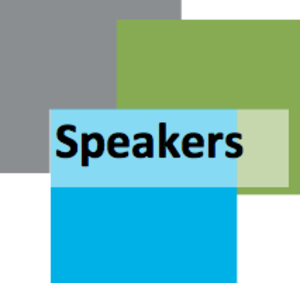 | | | |
| --- | --- | --- |
| | | Dr. Alessandro Villa, DDS, MPH, PhD is an associate surgeon at Brigham and Women's Hospital and DFCI. He is an Assistant Professor in oral medicine at Harvard School of Dental Medicine where he serves as Program Director for the Oral Medicine Residency Program. Dr. Villa studied dental medicine at the University of Milano; obtained a PhD from the University of Sassari, Italy; earned his MPH from AT Still University, MO; completed an oral medicine residency at Brigham and Women's Hospital/Harvard School of Dental Medicine; and a post-doctoral fellowship in cancer epidemiology and genetics at the National Cancer Institute in Bethesda. |
| | | Dr. Ami Multani, MD has been a physician at Fenway Health since 2011 and has served as Medical Director of Infectious Disease since 2018. She specializes in High Resolution Anoscopy, Infectious Disease, HIV/AIDS and Hepatitis care. She attended Albany Medical College, completed her residency training at Metro Health Medical Center in Cleveland, OH and her fellowship in Infectious Disease at Beth Israel Deaconess Medical Center. Ami is board certified in Internal Medicine and in Infectious Disease by the American Board of Internal Medicine and received her Proficiency in High Resolution Anoscopy from the AIDS Malignancy Consortium. |
| | | Jill Seaman is a single parent whose husband succumbed to oral cancer. Since his passing in 2011, she has become active for mulitiple years in organizing the Oral Cancer Foundation's Walk for Awareness in Boston. In 2016, Ms. Seaman was asked to join the Massachusetts Oral HPV Prevention Taskforce where she actively represents survivors and families. She presented as part of a panel at the 2018 Yankee Dental Congress on HPV. |
| | | Dr. Rebecca Perkins, MD, MSc Associate Professor of Obstetrics and Gynecology at Boston University School of Medicine/ Boston Medical Center, has been actively involved in cervical cancer prevention research since 2003. Her work focuses on attitudes toward HPV vaccination in parents of low-income, minority adolescents in the United States and the providers who serve them. She is also studying interventions to improve HPV vaccination rates in low-income, minority adolescents. She is currently working with the American Academy of Pediatrics, American College of Obstetricians and Gynecologists, American Cancer Society, ASCCP and CDC on national cervical cancer screening and prevention and HPV vaccination work. |
| | | Rebecca Vanucci, MA is dedicated public health advocate who uses a data-driven strategy to create and implement projects that deliver meaningful impact within organizations and larger communities. She was one of the founding members of the Massachusetts Oral HPV Prevention Taskforce. As a member of the Taskforce, Rebecca was a co-author of a publication in the Journal of Cancer Education focusing on the success of an educational intervention for dental professionals. She received a Master's of History of Science, Technology, Environment, and Medicine/Health from Rutgers University/New Jersey Institute of Science. |
| | | Dr. Sara Pai Dr. Pai is Associate Professor of Surgery at Harvard Medical School and Director of Translational Research in Head and Neck Cancer at the Massachusetts General Hospital. Her research interests focus on better understanding how head and neck cancers evade the immune system and strategies that can be applied to reactivate the host immune response against the tumors through vaccines and immune modulatory drugs. She leads several investigator-initiated clinical immunotherapy trials in head and neck cancer. |
| | | Sarah Feldman M.D. M.P.H. is Associate Professor of Obstetrics, Gynecology and Reproductive Biology at Harvard Medical School where she is Co-Director of Ambulatory Gynecologic Oncology, and Director of the Center for Pre-Invasive Disease of the Lower Genital Tract at Brigham and Women's Hospital/DFCI. Dr. Feldman oversees multiple research projects on cervical cancer prevention, including evaluating approaches to cervical cancer screening and management, in particular assessing the impact of recent guidelines changes and their impact on cervical cancer prevalence. |
Presentations from speakers will be available for reference only during the week following the Summit on the Team Maureen website at: https://teammaureen.org/about/involved/c/930
FILES FOR DOWNLOAD:
Volunteer
Are you a medical professional or educator (current or retired) interested in outreach? Or a fundraiser, event planner, or web/social media guru looking for a way to make a difference? Email or call us! We also gladly accept students interested in community service hours for graduation or other requirements as volunteers at our events.
Participate in an Event
Join us at an event. From educational community events to bowling, we have it all! Register for our next fundraising event below, or for information about our outreach and education events, visit our
calendar
.
Thank you for helping us Strike out Cancer!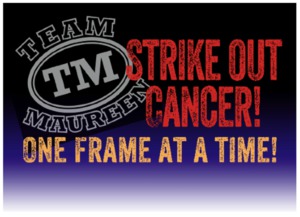 Thursday, March 15th at 6:30pm
Generously hosted by
The Lanes Bowl & Bistro
Bring Us to You
Invite us to your school, event, or organization to talk about cancer prevention. We are happy to offer our expertise at no cost for anywhere from a 30 minute talk to an 6 week program on sexual health and cancer prevention.
Be a Donor
Help support our progress with an in-kind or financial contribution. All donations are 100% tax deductible. Our federal tax identification number is 45-2473500.
MAKE A DONATION