Webinar Opportunity
Video link below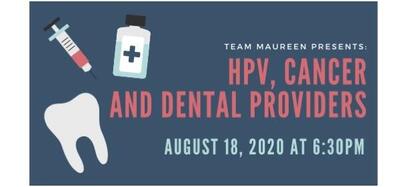 This FREE presentation was offered for DENTISTS, HYGIENISTS, DENTAL ASSISTANTS and DENTAL STUDENTS on August 18th, 2020. A video of the presentation is available below, however it cannot be used other than for personal informational purposes. And continuing education credit is not available for watching the video.
National expert, Dr. Alessandro Villa, DDS, PhD, MPH, discussed:
Epidemiology of Oral HPV infections and Cancers
New FDA expanded approval for the HPV vaccine
HPV Risk factors/Symptoms
Intra-oral and extra-oral examination
The Role of the Dental Professional in HPV-related Cancer Prevention.
This event was offered free of charge thanks to the support of Cape Cod Healthcare's Strategic Grant program.